Post by tom on Feb 12, 2014 17:02:42 GMT -8
As posted in one of the original messages of the new Bowser Penn Central C430 I was not satisfied when the paint and graphics of the RTR unit. After some debate I finally decided to completely disassemble the unit, strip it, detail it, and then paint and letter it with Microscale Penn Central decals.
Here is the first shot showing the redone unit. I added Details West Speed Modulators on this side of the unit but broke one during installation so I still have to install another one. I used 0.010" wire for the cables but I think 0.012" would have been better.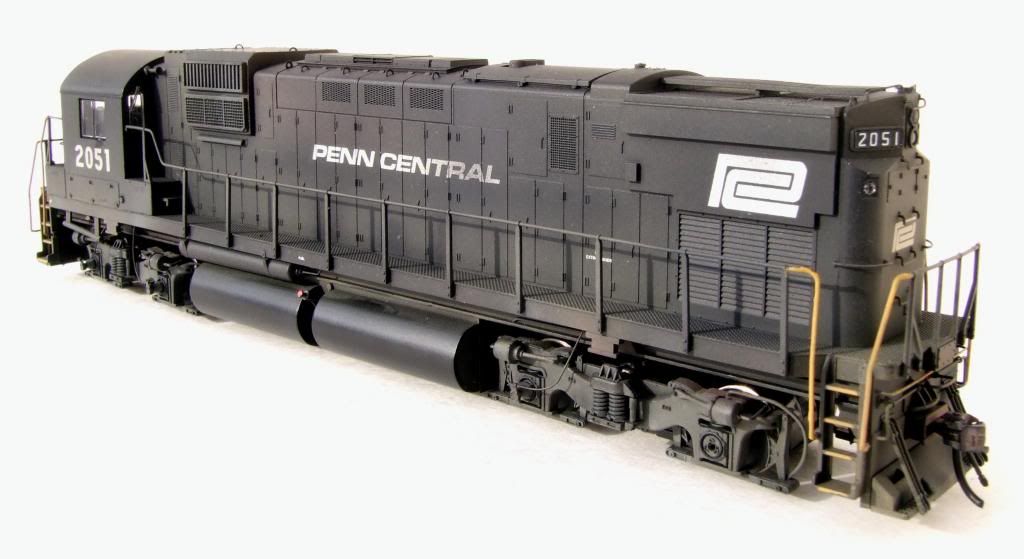 Here is another shot. The handrails look much better that I removed the very thick yellow paint on the ends and then applied a thinner coat. The Microscale decals also look a lot better than the Bowser applied lettering plus I was able to model a different locomotive than Bowser offered plus the scheme is correct (only one of Bowsers PC C430s actually has the correct graphics. The handrails are nicely done but I still have to add a little tacky glue to handrail that goes into the back of the cab.
Here is a closer shot of the front of the unit. I replaced the too small horn with a Cary horn with one of the bells removed. The Bowser wipers were replaced with finer A-Line wipers plus the crude Sinclair antenna was replced with a Detail Associates version. Bowser applied thick paint to the class lights so I removed them and left them clear. PC's were colored so I will probably color them later with appropriatly colored Sharpee's.
Here is the other side. Bowser did a great job on those Hi-ad trucks and a letter weathering really brings out te details. While I had the cab interior out I repainted it from the pale yellow to gray and then painted the seats black.
On the front of the unit I removed the crossover platforms since the NYC/PC C430s did not have them. I also added a real grabiron to the front of the pilot since Bowser just had a painted line here.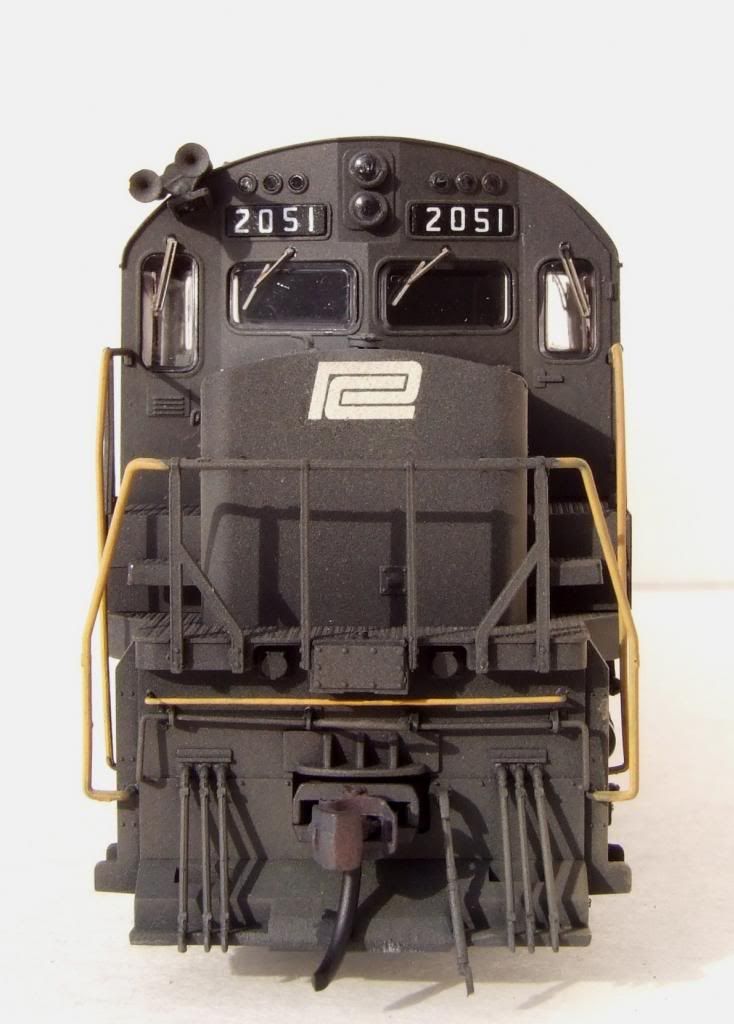 Bowser did a pretty good job on these but they could have gone just a little further. However because of the sturdiness of the unit and good engineering the unit was able to be disassembled, redone, and then reassembled without any real problems. With the Microscale decals, new paint job, some new details, and finally some weathering I am very happy with the C430. This is one of those engines that I thought would never be done in plastic. My C430 looks and operates great with my Atlas C425s pulling a long coal drag.