Post by onequiknova on Feb 16, 2014 14:36:16 GMT -8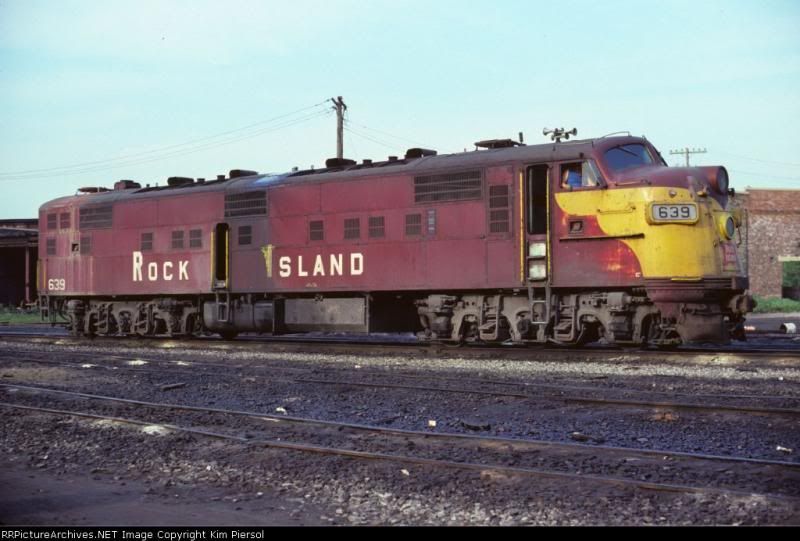 I started the build by blanking the port hole windows with styrene. After a bunch of sanding, a round of filler, and a couple round of primer with sanding in between, I ended up with this.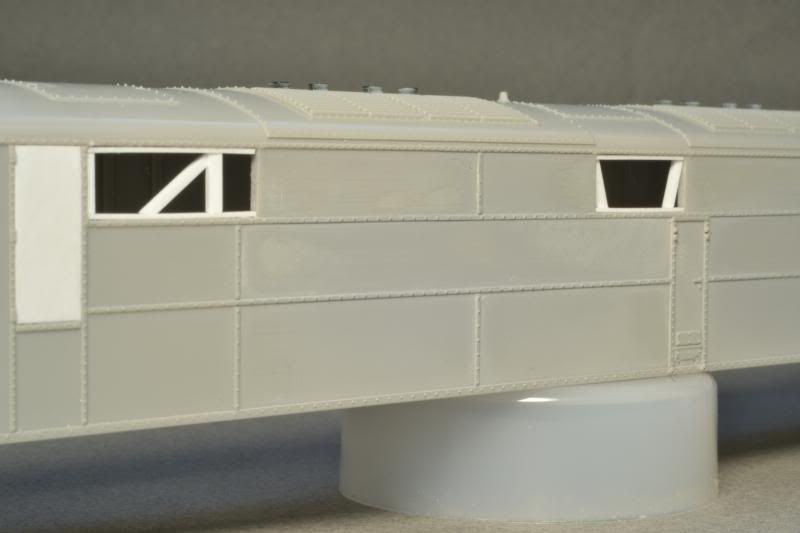 Nice and smooth with no signs of a porthole.
I also opened up the intake openings, framed them with some .030 styrene so the new grilles have something to sit on, then reproduced the structural frame work with more styrene.
I also cut out the louvered door behind the cab, being careful to leave the hinges, and replaced it with some.040 styrene.œ
A bit premature maybe, but I couldn't wait to try out the new grills.
atlasrescueforum.proboards.com/thread/2186/photo-etching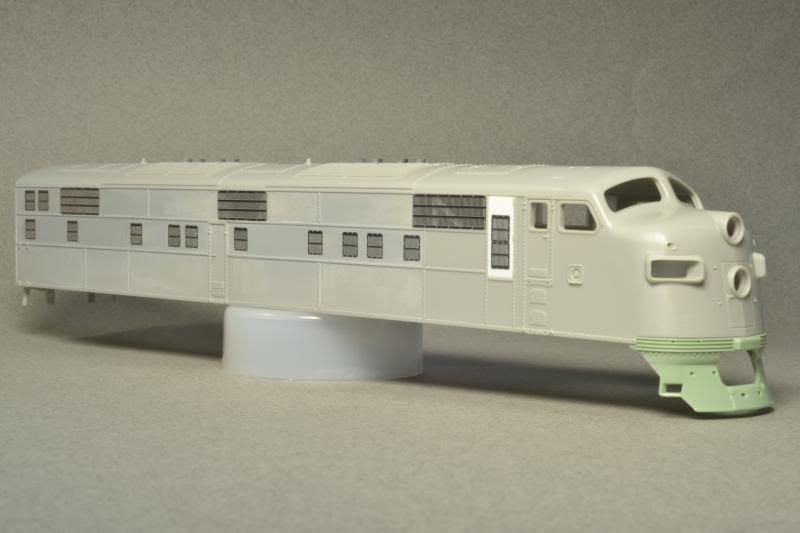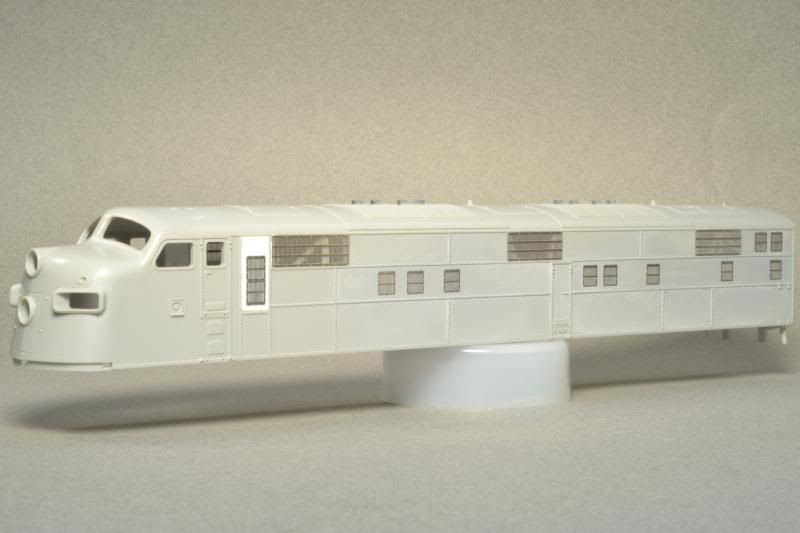 Since I'm out of new etches to work with, I turn my attention to some of the warts on the BLI E7.
First is the windshields. They sit too far inside the opening. Making a flush fitting windshield goes a long way to improve the appearance of the BLI nose. I plan to cut new windshields from thin clear plastic.
I thinned the inner frame work of the windshield opening so it won't look so thick when the new glass is installed. I have only thinned the lower opening for comparison purposes.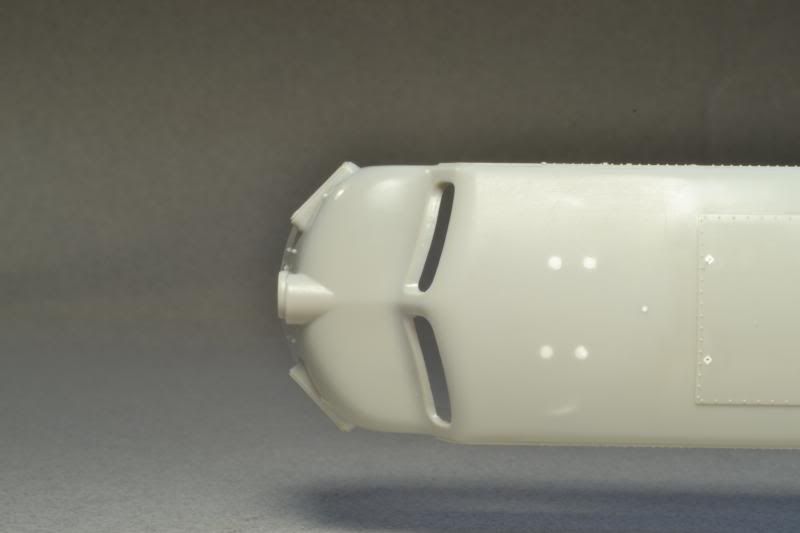 Just doing this goes a long way in making the glass fit better. A little more work will make them fit even better, and if BLI hadn't drilled a hole in the glass for the windshield wipers, I'd probably go that route.
I also reamed out the headlight openings to thin the inner lip where the glass sits. They were huge and wouldn't allow for a Highliner twin beam light insert to fit correctly. I leave just enough lip for the glass to sit on.
More corrections will be done to the nose once more of my etches show up